Forest Gump | A Retrospective Review
25 years of Forrest Gump
A movie about a simple man who changed history and influenced pop culture.
By Minda Powers
In 1994 – 25 years ago! – when Forrest Gump told us life was like a box of chocolates and shared the incredible journey of his life. Led by the endearing performance by Oscar-winner Tom Hanks, the movie immediately became a part of pop culture. Even before the film was officially released, people were quoting the box of chocolates line. 
Forrest Gump, which won the Best Picture Oscar, is still quoted on a regular basis today. Jenny's "Run, Forrest, run!" Bubba's seemingly endless list of shrimps. Mama's words of wisdom, "Stupid is as stupid does."
Forrest Gump makes pop culture classic
Many of the iconic scenes in the movie already were iconic in real life. Much of the magic of Forrest the person and Forrest Gump the movie is in the way he innocently and inadvertently walks into major events in American history. And that's how it looks regarding the cinematography, too.
Director Robert Zemeckis is one to push the envelope regarding his films and technology. From Back to the Future to Who Framed Roger Rabbit? and on to Gump, you can tell he loves making movies and making them more. As Bart Mills wrote in the Chicago Tribune, Zemeckis uses "technical innovations to tell their stories." Zemeckis says it's due to the "illusionist" in him.
Examples of this are when Forrest is literally placed into the real history footage. He's in a scene with President Nixon just before Watergate breaks, and he ends up on "The Dick Cavett Show" with John Lennon, unknowingly helping Lennon with the lyrics to his song "Imagine." He's also there in 1963 when the segregation-supporting George Wallace tried to stop black students from entering the University of Alabama.
It was the impressive cinematography involved in "removing" Sinise's legs that made Lt. Dan and his struggles all the more realistic and therefore more believable. Had the execution of the special effects been any less than it was, it would have taken away from one of the most important characters in the film. Keep in mind that the technology movie-goers expect to see today was not nearly as advanced.
The influence of Lt. Dan
There's one character in the movie who has and continues to inspire people – specifically America's veterans and active service people.
Portrayed by Gary Sinise, the character Lieutenant Dan Taylor not only had a big impact on Forrest Gump's life, he also impacted countless lives off-screen (including Sinise's). When Forrest first meets his commanding officer, Lt. Dan, the lieutenant is a straight-forward military man with a long military lineage. G.I. Jobs, notes that after losing his legs during the Vietnam War, Lt. Dan goes through "various stages showing anger, depression, acceptance and redemption … (and) "Much like Lt. Dan, we all encounter ups and downs throughout our lives in one form or another. However, all of those experiences are part of the journey that can make life joyful in the end."
In real life, continues G.I. Jobs, "Sinise is a big supporter of the men and women who serve our nation in uniform. He frequently tours across military bases all around the world entertaining troops with his cover band 'The Lt. Dan Band.'" 
Beyond entertaining, Sinise wanted to make a more impactful difference for the nation's heroes. So, he established the Gary Sinise Foundation to help America's veterans to help them with the "physical, emotional, and psychological challenges they face" when "they return to civilian life." It has also grown to support "all those who sacrifice on our behalf: active duty, veterans, first responders, and their loved ones."
The efforts of Sinise's in-person appearances and the reach of his foundation have had the strongest, lasting impact of the movie's legacy.
The music of changing times
The Forrest Gump soundtrack was a huge seller after the movie's release. Much like the movie, the music was like a time capsule that took people back to the 50s, 60s, 70s, and into the 1980s, which complemented Forrest's journey throughout his life. 
The soundtrack contained 32 songs on two discs and was a huge seller. It resonated with people who grew up with the music as well as those who didn't. Kids and younger people also liked the soundtrack, some of whom were just being introduced to the classic songs of artists like Joan Baez, Creedence Clearwater Revival, Buffalo Springfield, The Doors, Harry Nilsson, The Supremes, and Gladys Knight and the Pips.
The soundtrack was at #34 then jumped up to #7 on the Billboard 200 albums chart at the end of June 1994. By August 13, it was #2 and remained there for seven weeks.
From popular movie to restaurant chain
Two years after the movie came out, Monterey, California, had its own Bubba Gump Shrimp Company. Now there are 39 Bubba Gump restaurants throughout the US, Mexico, Philippines
Canada, Japan, and even Hong Kong and the Commonwealth of the Northern Mariana Islands.
While the chain is no longer technically connected to the movie (Landry's purchased it in 2010), it was Viacom (who owns Paramount) that began the chain.
Another important pop culture influence was when Bubba Gump waiter Chris Pratt introduced himself to actress Rae Dawn Chong. She ended up casting him in a movie she was directing. At the time, Pratt was living in his van in Maui.
The Forrest Gump in us all
Of course, according to the movie, Forrest was responsible for many things in pop culture. Elvis' trademark moves, the smiley face, the phrase "Shit Happens," and "Ping Pong Diplomacy." 
Perhaps the most important thing Forrest Gump did was show us that no matter who we are, how smart we are or aren't, and whether we mean to or not … we impact more lives than we will ever know.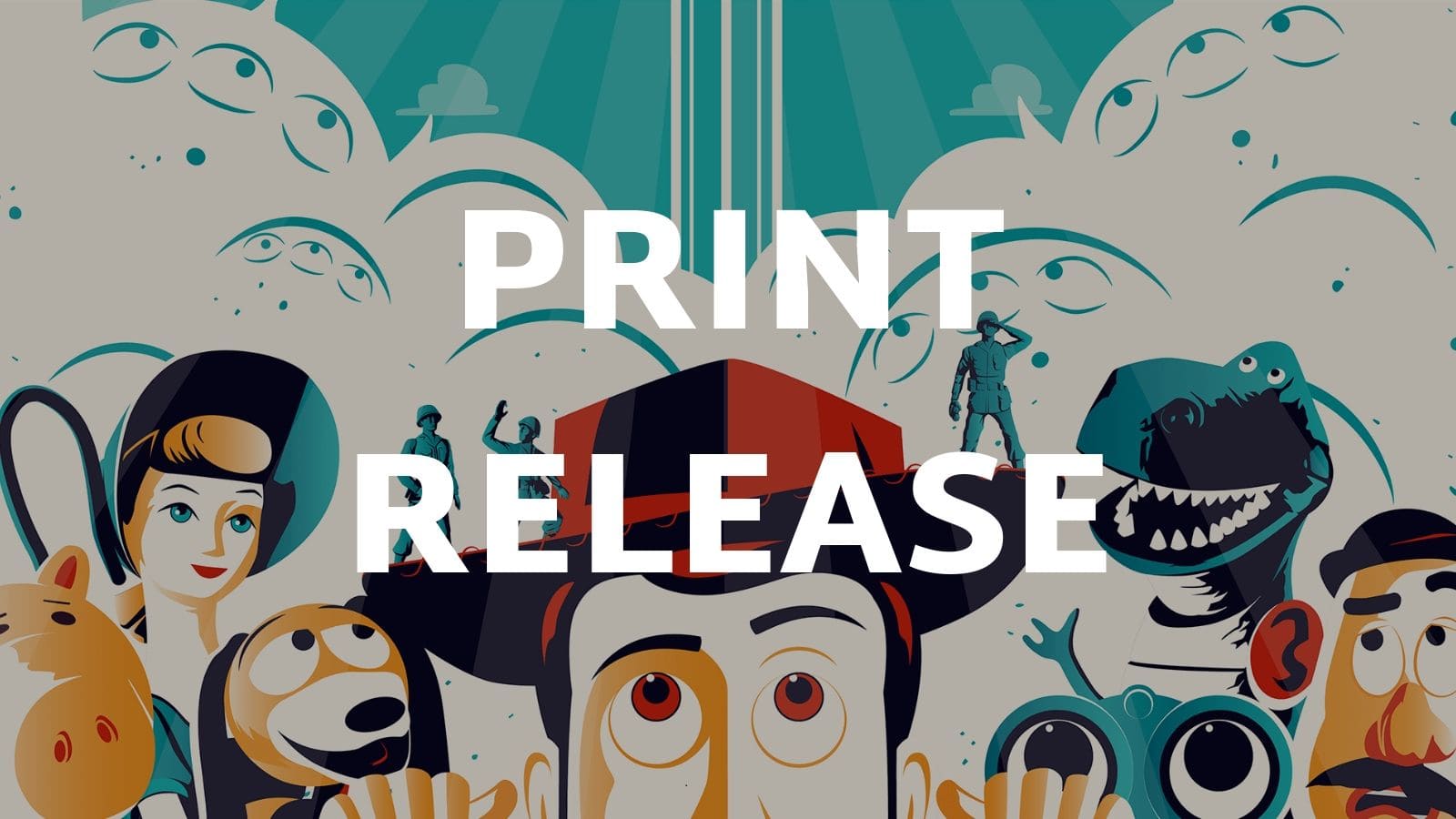 We are thrilled to have collaborated with the talented Rico Jr to create a piece for the original Pixar classic, Toy Story.  This lovely piece is officially licensed by Disney Pixar and available i...
Read more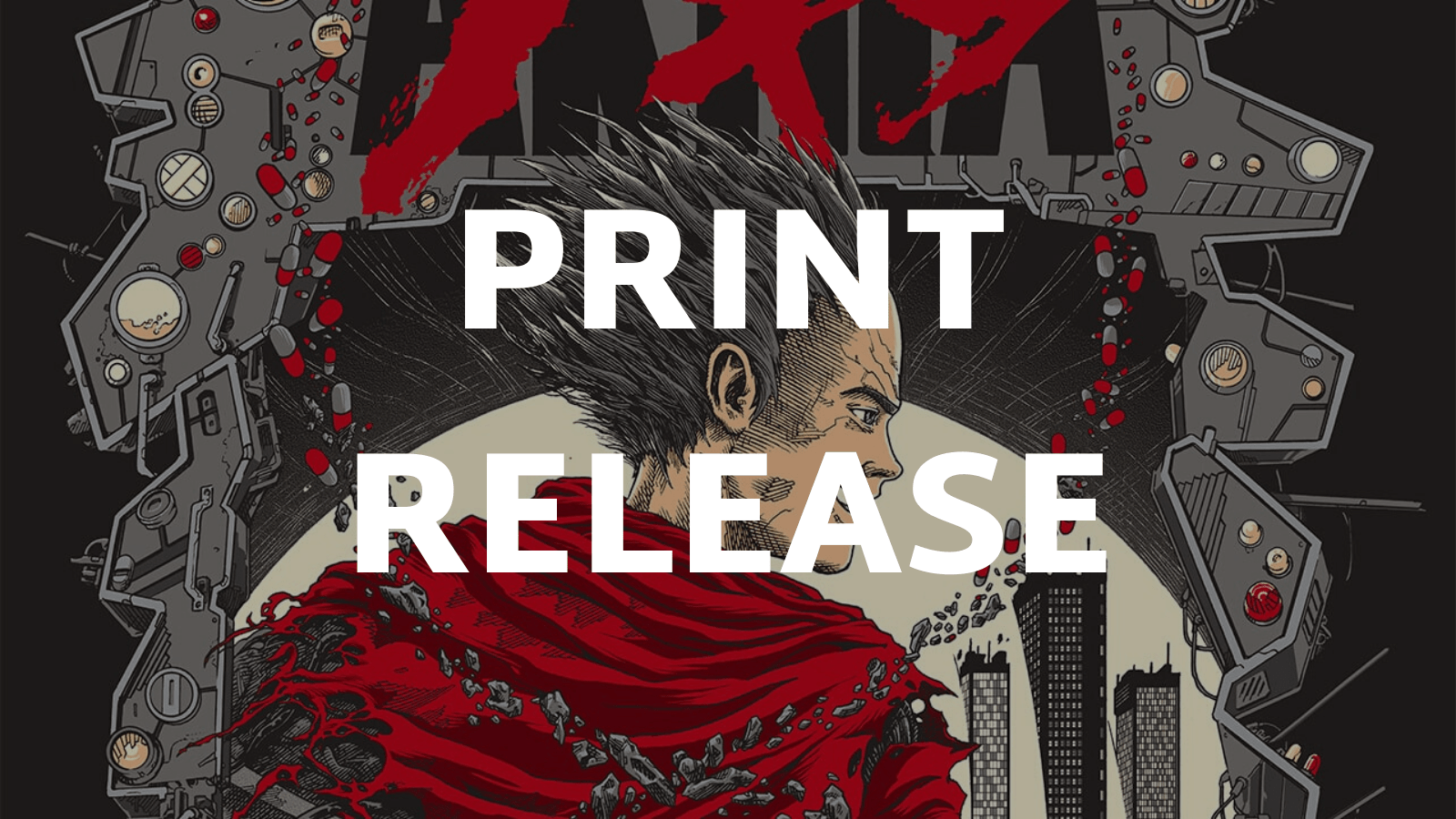 We are thrilled to reveal our collaboration with Brussels-based artist Ammo, who designed an intricately detailed poster inspired by the 1988 classic anime, Akira. These screen prints are available...
Read more