Artist Spotlight with Conor Smyth
1. Talk us through your process for creating Tower of Joy.
I decided to base my design on the Tower of Joy scene from season 6. It's always been one of my favorite scenes in the Game of Thrones series. The scene is so Iconic and it leads to one of the most anticipated discoveries in the series, finding out Jon Snow's Targaryen heritage. The poster captures the calm before the storm which I felt was fitting as the storytelling from this show is a master class in creating anticipation. I incorporated a dragon shape in the clouds which shadows over the landscape and symbolizes the discovery that is soon to be made.
I started with a very basic digital sketch to get the composition right. My initial sketches will hardly ever contain any sort of 3D detail. Flat layers only and grey scale. In this case, it's really only 4 layers, the foreground, middle ground, background and the sky. Once I was happy with the layout I added some color and a second layer of rough detail to each layer. I basically continue this process until I'm happy that the level of detail in the piece, is enough to capture the essence of the scene.
2. How old were you when you started illustrating and what did you create?
To be honest I only started illustrating after college and it's thanks to my first ever employer Padric Horgan. In my interview with him, he asked me to go home and design something I was passionate about, anything he said. So I did, at the time I was and still am a huge fan of Olly Moss. So I picked my favorite video game and decided to illustrate some posters for it in his style. I produced 3 posters for the Shadow of the Colossus game. That landed me my first job and the posters went viral online. The rest is history.
3. What is the coolest thing a fan has done for you?
For me, I wouldn't say it's been any one person or a fan for that matter. but I'm always very taken back when young designers email me telling me they love my work or they look for advice. Interactions like that are some of the coolest for me.
4. What are your top three movies?
Lord of the Rings trilogy. Adventure, fantasy, extremely ugly bad guys. What's not to love?
5. What is your favorite pastime?
I'm a big fan of boxing, I've been doing it for a few years now. That, and when I get time I really enjoy playing old school PlayStation games for nostalgic purposes.
6. What would be your one superpower and why?
The ability to manipulate time so I would never struggle with deadlines...
7. Which artist(s) inspire you?
Olly Moss has been a huge source of inspiration. I'm also a fan of Jay Shaw, Mike Mitchell, Daniel Danger and Matt Griffin.
8. What is the one thing that keeps you going?
The excitement of creating something new, be it an illustration, or a logo or packaging design. I'm always excited to start something new and improve with each project.
9. If you were not an artist, what career would you have pursued and why?
Probably something like architecture. I've always considered myself more technical than artistic.
10. Do you have any words of wisdom for artists starting out?
Just keep trying different things. I've never limited myself to just one area of design. I try to cover everything and I have a lot of fun doing that.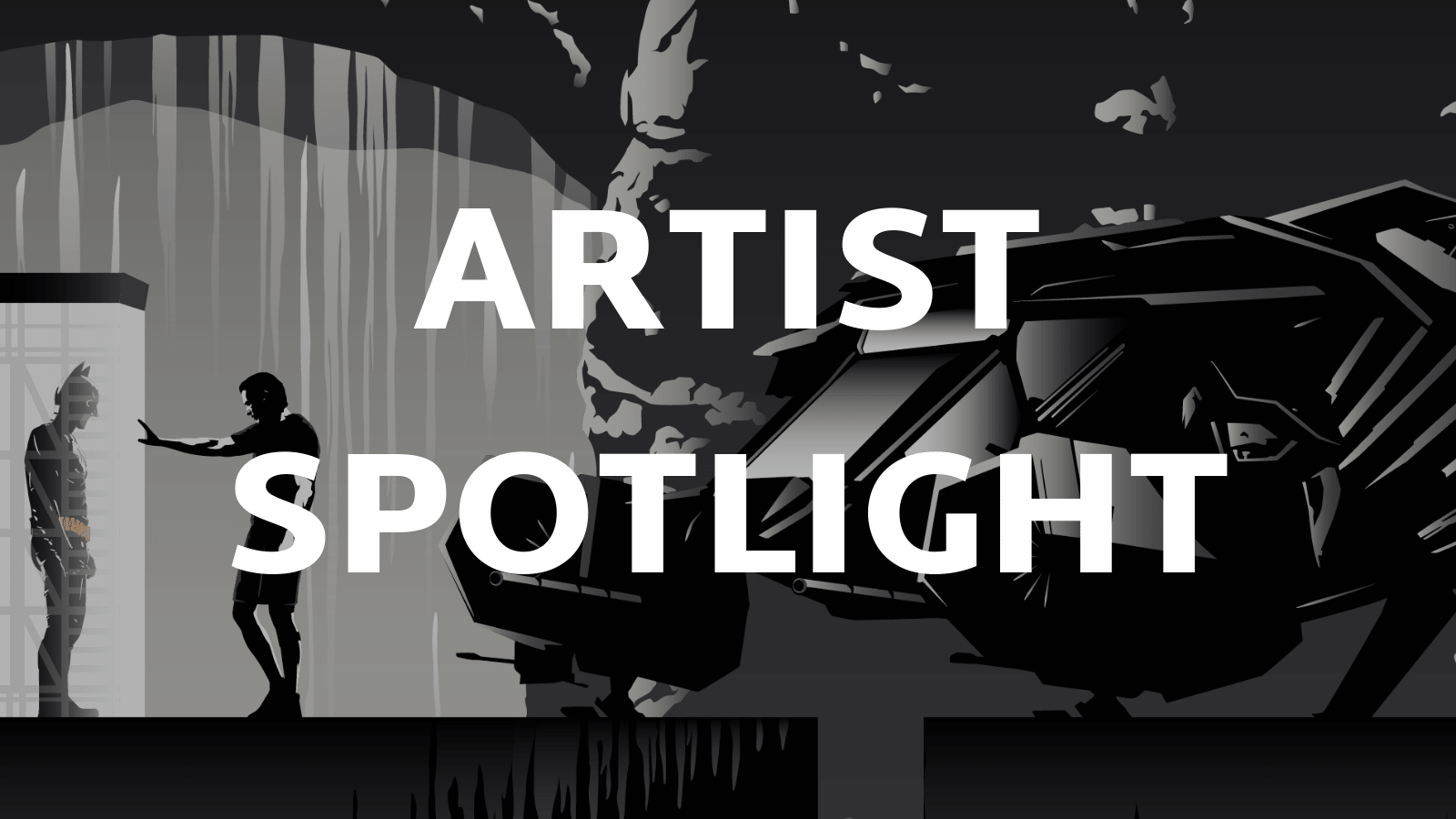 We are proud to reveal our next triptych with talented Rico Jr inspired by Superman's journey through "Man of Steel", "Batman v Superman: Dawn of Justice" and "Justice League".Available to purchase...
Read more